"Mastermind group" has become a trendy business buzzword in recent years. While most people have heard the term, many aren't entirely sure what it actually means.
Simply put, a mastermind group is when multiple business owners regularly meet with the single purpose of helping each other succeed.
It's an idea as old as tribal history itself, but the modern concept was outlined by Napoleon Hill, one of the all-time bestselling self-help author. He interviewed America's most innovative leaders, including Henry Ford and J. P. Morgan, to discover their secrets for success. One thing they had in common, Hill discovered, was participation in a peer group.
"No two minds ever come together without thereby creating a third, invisible intangible force, which may be likened to a third mind [the mastermind]," Hill explains. Participating in this type of "think tank" increases the effectiveness of each of the members.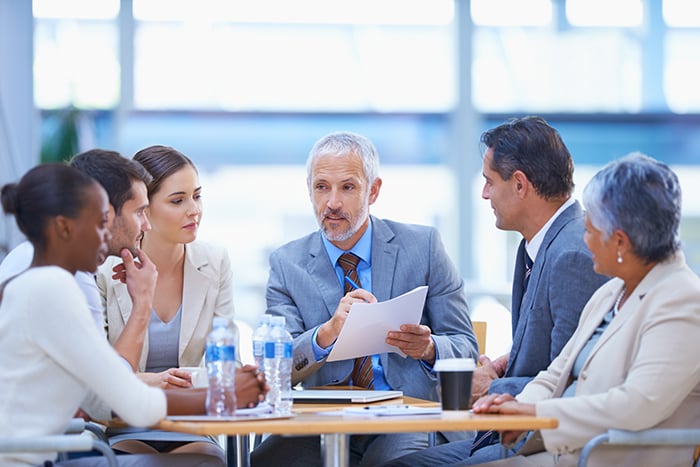 Mastermind groups are also sometimes called peer advisory groups or advisory boards. They're made up of a small group of business owners, usually no more than a dozen, sometimes in the same field but oftentimes in non-competing industries.
Although every group is unique, they generally involve monthly meetings either in-person or online where members take turns discussing their challenges and receiving advice and accountability. Group members encourage each other to set bold goals and support them in accomplishing them.
While CEOs of large corporations have boards of directors, small business owners are often on their own. They may have employees, but it's inappropriate to lean on them for advice and support about major decisions.
A mastermind or peer advisory board can serve as a trusted space to receive unbiased feedback on topics like finances, marketing, sales, personnel, or products/service launches.
I want to help you make sure your business succeeds!
I'm Nick Leighton and I'm an experienced executive-level business coach and a peer-advisory board facilitator. For 20+ years I've been helping my clients achieve their business goals—or what I like to call their "champagne moments."
Schedule your free consultation with me today!
Take my FREE Champagne Moment Business Assessment. Afterward, you will immediately receive my free business guide and you'll be able to schedule your first free consultation with me. I look forward to helping you make this your best year ever!